Performing
Jessica is an enthusiastic performer of early music, contemporary music and everything in between! Around the Washington, DC area, Jessica can be seen performing most frequently with the New Orchestra of Washington and the Washington Bach Consort.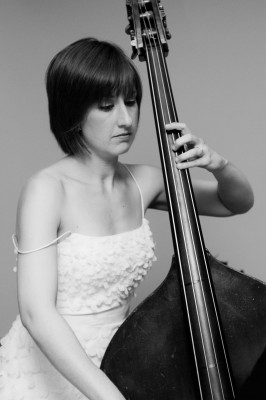 Along with her husband Jeremy Eig Jessica curates and performs in Neighborhood Concerts, an innovative series that seeks to expand the audience for chamber music by presenting free concerts in neighborhood venues.
In addition to orchestral and chamber music performances, Jessica enjoys giving recitals on both baroque and modern instruments. Recently, she presented 'The Cuckoo's Egg …or Just Plain Cuckoo? Transcriptions of Early Music for Double Basses' at the Historically Informed Performance Summit at the 2013 International Society of Bassists Convention at the Eastman School of Music in Rochester, NY, in collaboration with Dr. Phillip Serna.